Стеклянные коттеджные лифты
---
A glass elevator can improve mobility at home without overwhelming your living space. A glass elevator is a conversation piece that can enhance the appearance of your house and offer a 360-degree view of the interior as you travel between floors. It can be attached to a balcony or travel through a hole in the floor.
A pneumatic, or vacuum, elevator operates using changes in air pressure to move the cab. A vacuum seal is built into the ceiling of the cab, and turbines at the top draw air out of the tube to push the cab upward. When the cab reaches its destination, steel brakes secure it to the landing. To go down, the turbines turn on to lift the cab off the brakes, and then the cab descends slowly and quietly and engages the brakes.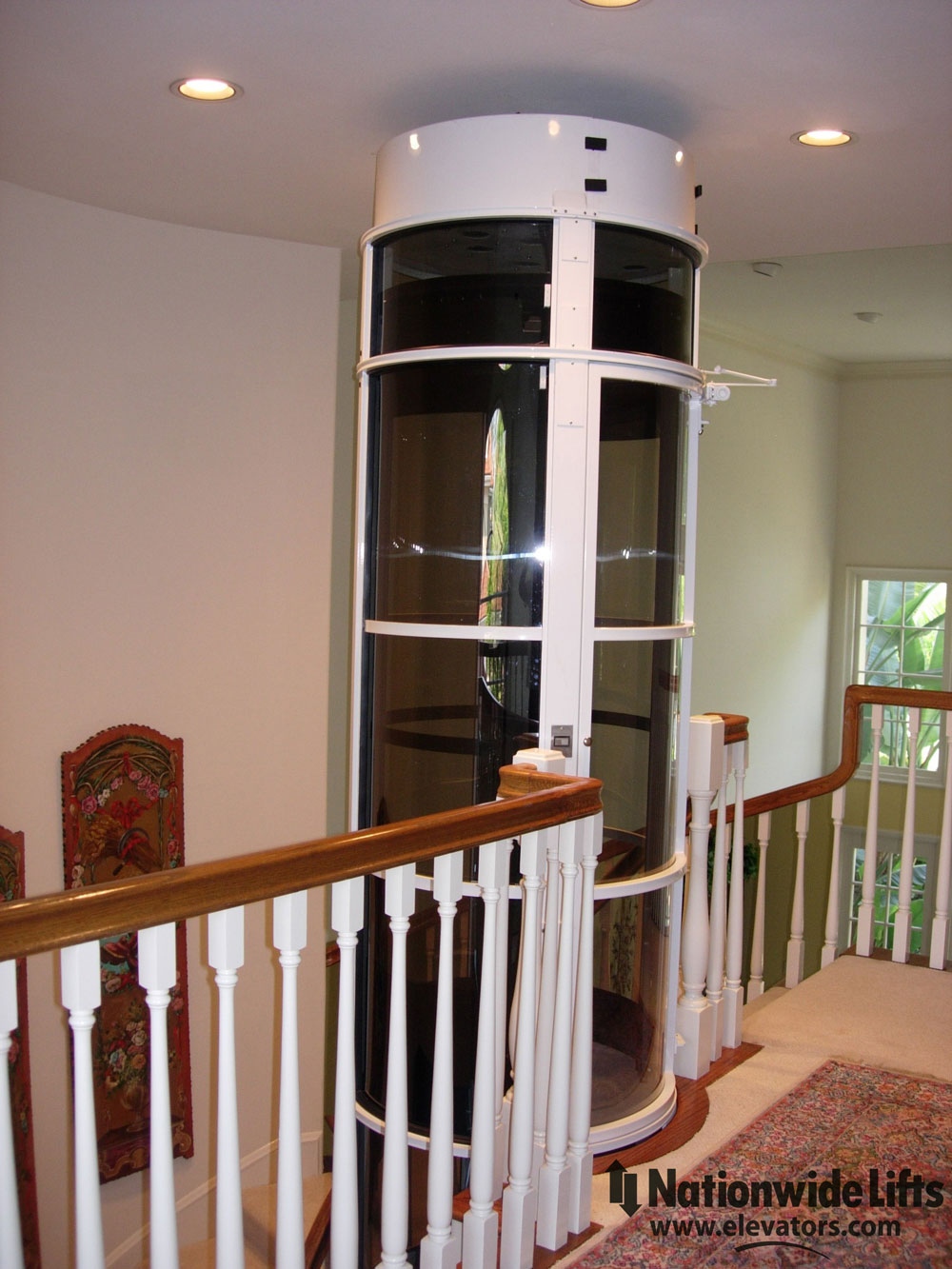 A cable-driven elevator operates with a motor and drum unit built into the top of the elevator shaft. Cables connect the drums to the cab and wind up and spool out the cables so the cab can move. The motor is controlled by a variable frequency drive that allows the elevator to smoothly change speed.
The Vision 350 pneumatic elevator is economical and compact. It can fit into nearly any space, does not require construction of a hoistway or pit, and can transport up to 350 pounds.
The Vision 450 vacuum elevator is larger but still compact. It can transport up to 450 pounds and is large enough for two people to stand. It does not require a hoistway, pit, or machine room.
The Vision 550 pneumatic elevator is wheelchair accessible but still compact. It does not require a hoistway, pit, or machine room.
The Visilift™ Octagonal cable-driven elevator is our most unique glass elevator. It is wheelchair accessible, measures 48 inches across at its widest point, and can transport up to 744 pounds.
The Visilift™ Round cable-driven elevator is 58 inches in diameter, wheelchair accessible, and capable of transporting up to 830 pounds. A pit and machine room are not necessary.