A visit to an innovative Sodimas
---
Your author visited Sodimas' new Test Tower and manufacturing facility near Valance, France. The 18-month-old tower serves as a great asset to this independent company in developing a new range of products. Currently under test are the latest VSpace configurations and a new 4-mps machine. These should be of interest to the world market for mid-rise projects up to 30 floors.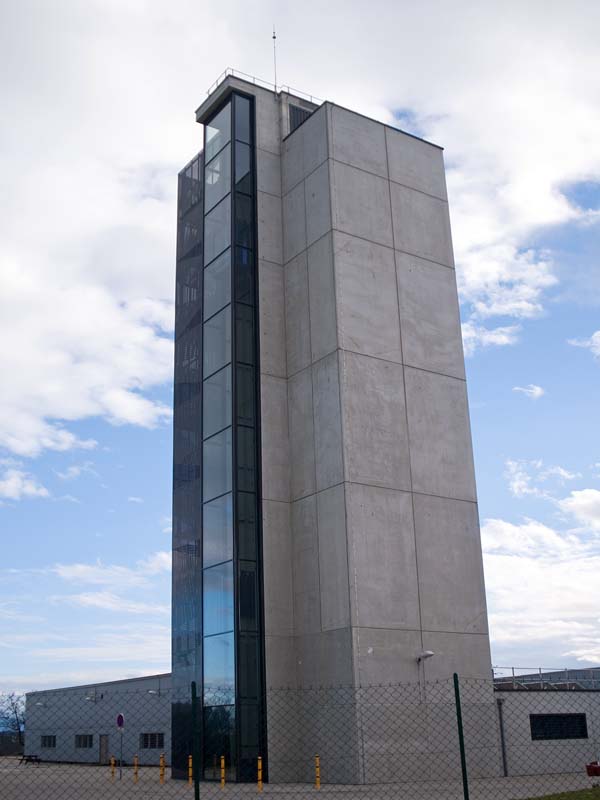 photo: elevatorworld.com
The 40-m-tall tower has five shafts. It connects to the electronic and mechanical R&D facilities, which is ideal for the technicians and research teams. Claude Leclerc showed your author around and, with the assurance that the results will be seen by the end of the year, gave him insight on which products will be coming onto the market. From the top of the tower, one can see the countryside, the large Sodimas factory and the old test tower, which looks small in comparison.
The mechanical R&D department now has a 3D printer. This new technology has increased the design department's efficiency and helped realize design changes and adaptations to both new elevator concepts and existing products. Technical Director Bernard Hautesserres demonstrated how the printer is being used. It was impressive to see a component design, however complicated the internal structure might be, appear after just a few hours.
One of the latest developments, which is now available, is the Counterweightless VSpace lift. It is being developed to optimize the available space in the shaft and reduce the amount of steel required in the elevator. One was being installed in the factory and showroom for clients to see and technicians to gain hands-on experience.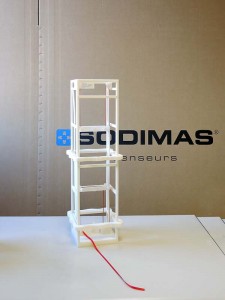 Фото: elevatorworld.com
Sodimas will be holding an open day later in 2016 to have the new products on show. Along with the results from a number of research programs, these products will give guests much to consider. The company's commitment is to supply a range of products to independent elevator contractors and multinational groups.
Your author thanks Sales Director Darren Vandermeulen for showing him around the new facilities and providing a glimpse of what to expect for the open day.
John Gale is a third-generation veteran of the lift industry. He has worked as a photographer and contributor for ELEVATOR WORLD since 1986, primarily covering meetings, congresses and trade shows. In 1999, he co-designed Moving People from Street to Platform, a book on the vertical-transportation equipment in the London Underground.